Resources
KOREA PEACE NETWORK CONFERENCE, Tuesday June 13, 2017
Webinar: A New South Korean President: Prospects for Peace on the Korean Peninsula Webinar
May 10, 2017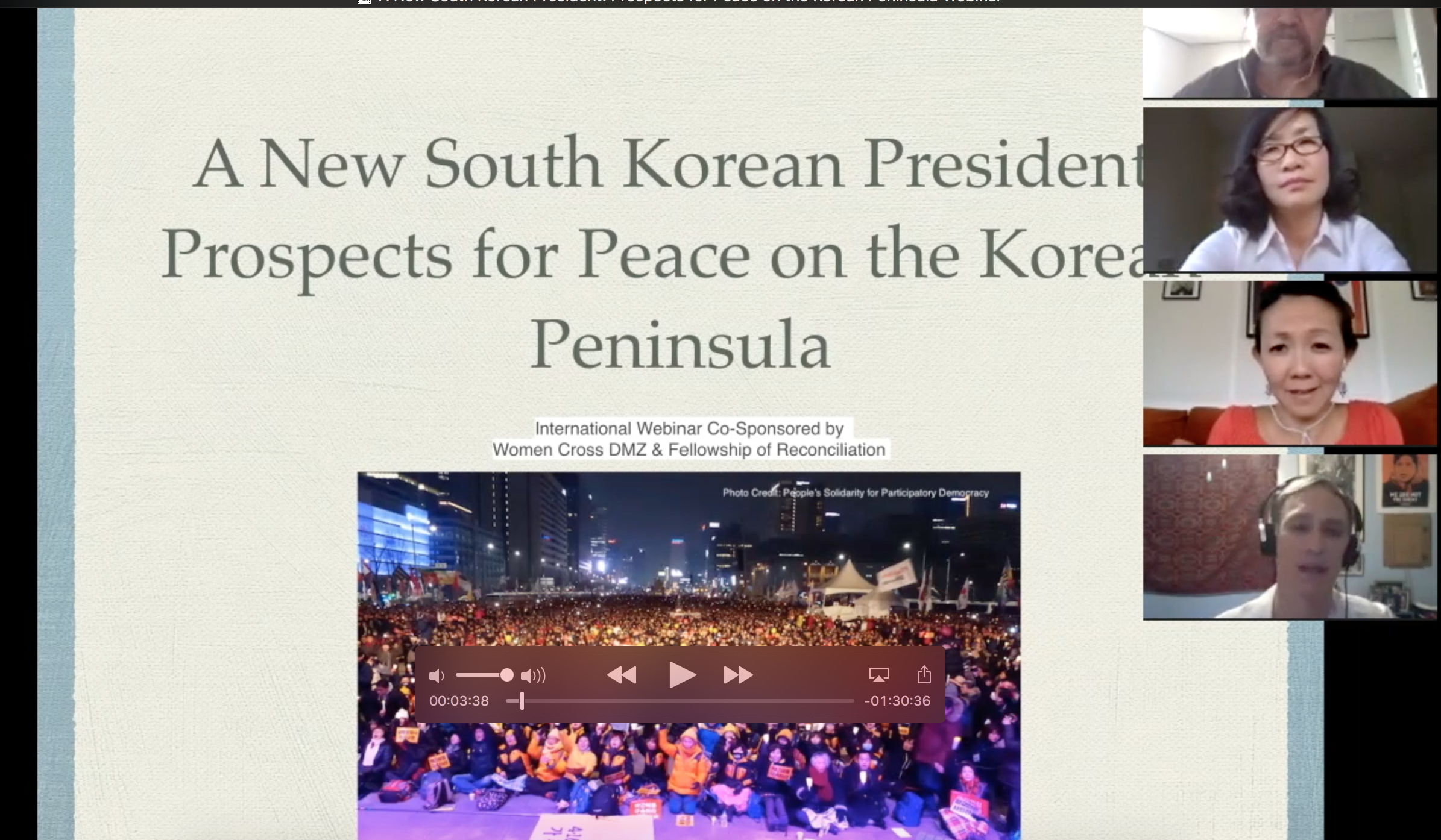 ---
Costs of The Korean War: Webinar footage from April 18, 2017: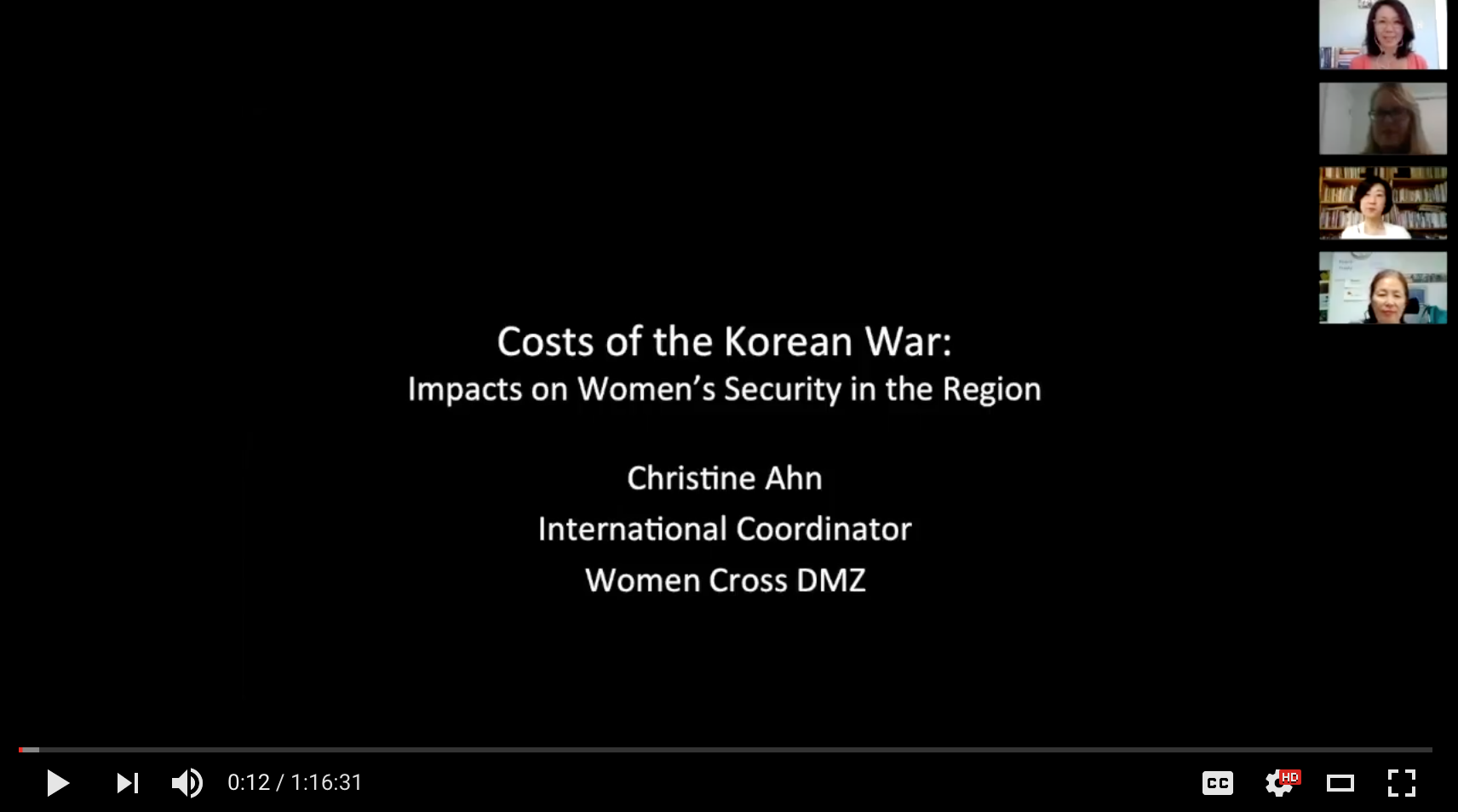 Youtube Coverage of WCDMZ's International Webinar from April 18, 2017
Costs of Korean War: Impacts on Women's Security in the Region
---

WCDMZ PressRelease.4.26.17
---
Read about what we've been up to this past year and more about our plans for the future.
---
September 27, 2016
Dear Secretary-General Ban:
We are women leaders from 38 countries, including many from nations that fought in the Korean War. We are from academia, business, civil society and the military, and represent a diversity of ethnicities, nationalities, religions, and political views. We are united by our belief that diplomacy is the only way to end the Korean War.
Read the entire letter here: Ban Ki Moon Letter
---
FILM & VIDEO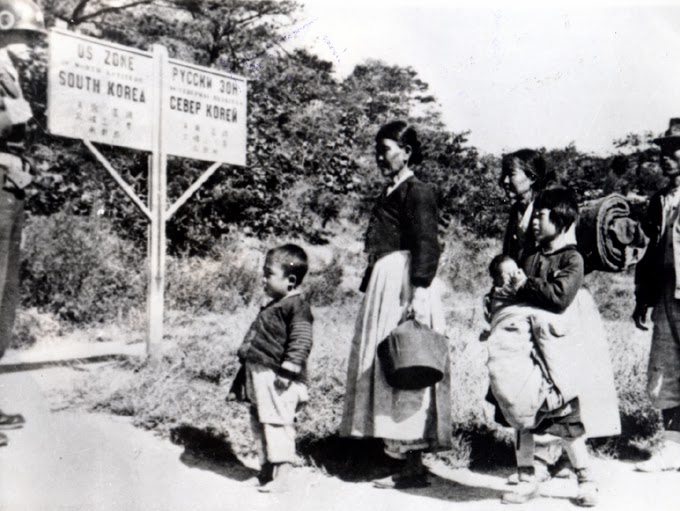 Memory of Forgotten War
Deann Borshay Liem and Ramsay Liem, 2013. This documentary conveys the human costs of military conflict through personal accounts of the Korean War (1950-53) by four Korean-American survivors.
North Korean Motorcycle Diaries
How a group of New Zealander bikers planned a road trip across Korea's DMZ.
Dispelling Myths about North Korea
Suzy Kim, Sept 15, 2016
---
FOR FURTHER READING
"Why Women Must End the Korean War"
Christine Ahn, March 8, 2013.
"Fact not Fiction: The Unending Korean War"
Christine Ahn and Suzy Kim, December 24, 2014.
"Improve North Korean Human Rights by Ending War"
Christine Ahn and Suzy Kim, December 2, 2014.
"Sixty Years of Failed Sanctions"
Haeyoung Kim and Christine Ahn, August 18, 2010.
"Lurching toward War: A Post-mortem on Strategic Patience"
Hyun Lee and Christine Hong, February 15, 2013.
Ten reasons why the United States should sign a peace treaty with North Korea
Special issue that addresses the way the two Koreas, China, and the US have memorialized the Korean War
edited by Suzy Kim
The Korean War: A History (2010)
A state of peace: Movements to reunify and demilitarize Korea. In Anti- militarism: Political and gender dynamics of peace movements.
Cynthia Cockburn, Palgrave/Macmillan, 2012. Chapter 7.
Women's International Democratic Federation Report